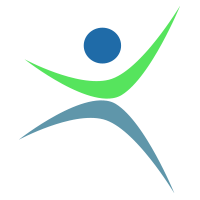 Social media platform Facebook, has currently emerged as one of the easiest ways to promote products and services of any business, irrespective of its size. Approximately, 150 millions of people daily visit Facebook and thus its popularity in the virtual world is simply mind blowing.
Based in Australia, Online Media Strategist offers valuable Facebook promotion services to its wide clientele at the most competitive rates. Our proven methodologies ensure not only many likes but also a considerable amount of lead generation as well as improved sales.
Our Facebook Promotion Strategies
We genuinely believe that keeping in mind the cutthroat competition in business over the web, creating just a Facebook page for your business is not enough. Identifying the targeted fan base is important to get taste of a successful online marketing campaign. Some of our Facebook promotion strategies include the following ones.
Regular up-dating the Facebook content with fresh photographs and upcoming events.

Running attractive contests and rewarding loyal visitors who comment the most.

Aligning the content on your Facebook page to suit your business image.

Prompt reply to any queries of your visitors and encouraging them to comment.

Posting relevant videos for maximum visitor engagement.
Advantages of our Facebook Promotion Services
The trend of promoting business on Facebook is very lucrative because of the results it yields in a long term. Some of the advantages of our Facebook promotion services are including but not limited to the following ones.
Increased awareness about business brand or services and products with Facebook likes

Enhanced web traffic directed towards the business website with visitors inviting their friends too

Easier to share product details or services to the targeted customer base

Easy to track the age, gender, likes and dislikes of target customer or potential clients

Easier to offer desired customer support when needed in a cost effective manner




Online Media Strategist can do wonders for your business especially if your business is small and at a growing stage. Our marketing professionals are always brimming with new Facebook promotion ideas to give you maximum returns on your investment.
​
Hire our online marketing experts and experience the difference that we will make for your business in terms of greater visibility, more sales and eventually an enhanced profitability.
Phone: +61-412-734-454
​
Email: tim@onlinemediastrategist.com.au
P.O. Box 753
Ballina, NSW 2478
Australia
Tim did a computing and marketing degree in his early days, unfortunately for family reasons this degree was not completed, but the important marketing and computing modules were completed. He has been working with computers for over 15 years. In computer years this is a very, very long time. For a number of years he taught computers, but eventually decided to work for himself.