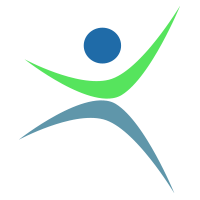 There is a general misconception that Google is a powerful search engine. It has something more to it and should be known by businessmen who want to flourish their business cost effectively. After all, Google is visited by more than 81 million unique visitors every month!
Online Media Strategist is an Australian company that offers online marketing solutions to its clients and pays due attention towards promoting your business on Google. We particularly put emphasis on using Google+ to promote business at the most affordable packages.
Tools Employed by our Team
Google offers a variety of tools which can be leveraged for business promotion in the online world. Some of the Google marketing tools employed by our experienced professionals are the following;
Google Plus

Google AdSense

Google Mobile

Google Keyword Tool

Google Analytics

Ad Words Express




Our Techniques of Google Promotion for your Business
Since there is no shortage of Google marketing tools to use for business promotion online, here we are discussing some of the proven techniques used widely to harness the power of Google at its maximum to benefit your business.
Creating an awesome personal profile page apart from a business page

Posting relevant and valuable content on a timely basis

Participating in hangouts and real-time discussions

Watching out for most trending topics

Searching target audience and adding them in your circles

Creating interesting events and inviting others to join

Mentioning other users in your comment posts

Wise use of hash tags, Google ripples and +1 feature

Including your Google plus page in your email signature and newsletter




Google promotion not only ensures high search engine rankings and a huge market exposure, but also results in brand awareness and revenue generation.

To know more about our services pertaining to Google Online Marketing, hire our online marketing experts and experience the difference that we will make for your business in terms of greater visibility, more sales and eventually an enhanced profitability.
Phone: +61-412-734-454
​
Email: tim@onlinemediastrategist.com.au
P.O. Box 753
Ballina, NSW 2478
Australia
Tim did a computing and marketing degree in his early days, unfortunately for family reasons this degree was not completed, but the important marketing and computing modules were completed. He has been working with computers for over 15 years. In computer years this is a very, very long time. For a number of years he taught computers, but eventually decided to work for himself.