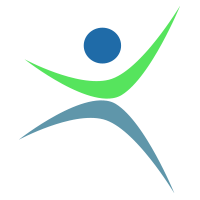 The online business landscape is extremely competitive and link building plays a prolific role in directing high value web traffic towards a business website. Apart from SEO services and integration with social media platforms, link building for business has numerous benefits.
Online Media Strategist being a credible Australian online marketing solution provider offers excellent link building services to its worldwide clients at an affordable pricing. The organization boasts of a talented team of marketing professionals who are proficient in handling the latest link building methods for business.
Our Link Building Strategies for Business Improvement
We sincerely believe in offering the best link building techniques to benefit our clients and some of these are as follows:
One Way Link Building: Here, we build high quality links towards your business website to have more online visibility and web traffic.
Reciprocal Link Building: Sometimes, one way linking does not prove sufficient and reciprocal links to your business website matters a lot. So, we pay due attention towards the same.
Contextual Link Building: Building links in the content of your blogs and articles submitted in article submission in a way to entice readers to click on them is very productive for a business.
Web 2.0 Links: Branding can be at best done by Web 2.0 Link building and our experts have quite a mastery over it. We place adequate links on sites like Facebook fan page, Squidoo, Twitter, Tumblr, Stumble Upon and many more.
.Edu & .Gov Links: Building links from edu and governmental sites is the most difficult as one can yield great traffic because of their credibility among visitors. This also increases your business website credibility among your target audience.
We use a variety of linking building methods apart from BuzzStream, OpenSite Explorer and Google Webmaster methods . Links and back links created by us help to propel your business in a major way.
Since, link building is time consuming, it is better to hire professional link building experts for the same. As a premier link building organization, we are simply outstanding and that gets reflected from our services. Moreover, we don't indulge into unethical link building practices to get any quick benefit for our clients.

We completely ensure that our link building techniques are ethical and not slammed by Google. To hire our competent link building experts and experience the difference that we will make for your business in terms of greater visibility, more sales and eventually an enhanced profitability.
Phone: +61-412-734-454
​
Email: tim@onlinemediastrategist.com.au
P.O. Box 753
Ballina, NSW 2478
Australia
Tim did a computing and marketing degree in his early days, unfortunately for family reasons this degree was not completed, but the important marketing and computing modules were completed. He has been working with computers for over 15 years. In computer years this is a very, very long time. For a number of years he taught computers, but eventually decided to work for himself.