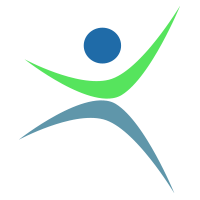 Pinterest promotion is still a relatively new business promotion type for many businesses. Basically, Pinterest is a traffic machine launched only a few years ago and now having more than 10 million users! It is speculated that referral traffic via pinterest is more than that of Google and Twitter. Hence, it is now necessary to acknowledge its usefulness in online marketing.
An Australian online marketing company, Online Media Strategist, does the same and even offer its fantastic services pertaining to pinterest business promotion. We have a team of experts who are well versed with the nuances of using pinterest for business and can rightly tap the potential of this rapidly evolving platform.
Strategies employed by our team
We have different strategies for beginner pinners, intermediates and for experienced pinners as per the individual business needs. Some of our pinterest business marketing techniques are;
Opening a pinterest business account with profile name same as of business name

Connecting pinterest account with your Facebook and Twitter accounts

Creating interesting board names and posting valuable pin content

Posting great eye-catching images and using apt keywords for describing pins

Adding pinterest buttons over your business website and blogs

Pinning useful tutorials on your board or YouTube videos

Keeping a tab on current trends that are becoming popular over Pinterest

Integrating popular trends in your Pinterest content strategically




Pinterest is a visually stunning platform to promote business online and the possibilities are sky-rocketing. However, it is very significant to understand that whether the Pinterest visitors are your potential clients or not.

Online Media Strategist can analyse the same with its vast expertise in online marketing sphere of influence and can implement the right Pinterest business marketing techniques that could soar your organic traffic and rankings as well.


Hire our online marketing experts and experience the difference that we will make for your business in terms of greater visibility, more sales and eventually an enhanced profitability.
Phone: +61-412-734-454
​
Email: tim@onlinemediastrategist.com.au
P.O. Box 753
Ballina, NSW 2478
Australia
Tim did a computing and marketing degree in his early days, unfortunately for family reasons this degree was not completed, but the important marketing and computing modules were completed. He has been working with computers for over 15 years. In computer years this is a very, very long time. For a number of years he taught computers, but eventually decided to work for himself.