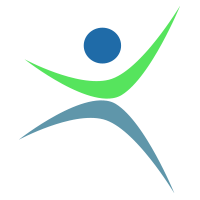 It is now customary to seek professional services for search engine optimization as SEO encompass a broad arena and one needs a certain level of patience as well as skill set to do the same for any business. SEO is a widely used technique to get higher rankings in the page result display of popular search engines like Google, Bing, etc.
​
Online Media Strategist, as an Australian SEO marketing expert company, employ the most proven SEO techniques to ensure more visibility, enhanced traffic and finally increased conversion of visitors into customers. We also offer SEO optimization tips to our clients to get a major success in online marketing and visibility. We excel in both on-page and off-page SEO services to maximize the overall result.
Our range of result driven SEO services are including but not limited to the following ones.
Analyse the existing website and making it search engine friendly by right usage of keyword density.

Removing toxic links from the content that do more harm than any good for the website traffic.

Google submission on a timely manner so that your website can become visible to your targeted customers in less time.

Timely article submission to directory sites like Ezine, Go Articles, etc. to drive traffic towards your website.

Creating compelling Meta description tags with proven words that urge people to click on your web page.

Awesome link building to get a steady stream of good traffic converting into buyers.
Apart from these, we also pay a lot of attention to quality content creation as content play an important role in achieving an effective SEO for a website.
Online Media Strategist, boasts of a talented team of professionals who aims at perpetual growth of their client businesses by making use of the best SEO tools in the industry. We always employ the most updated technique of the SEO world for brilliant results.
Hire our online marketing experts and experience the difference that we will make for your business in terms of greater visibility, more sales and eventually an enhanced profitability.
Phone: +61-412-734-454
​
Email: tim@onlinemediastrategist.com.au
P.O. Box 753
Ballina, NSW 2478
Australia
Tim did a computing and marketing degree in his early days, unfortunately for family reasons this degree was not completed, but the important marketing and computing modules were completed. He has been working with computers for over 15 years. In computer years this is a very, very long time. For a number of years he taught computers, but eventually decided to work for himself.