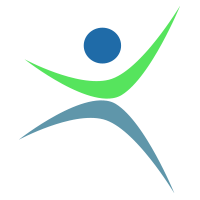 With the expand of Facebook, Twitter and other social networks, the search engines are making use of the comments, recommendations and feedbacks made by their frequent visitors while displaying the search engine results and this obviously has an impact on the website rankings.
SMO or social media optimization is a part of search engine marketing, but primarily focus on building and sustaining the popularity of a website over multiple social media platforms. Based in Australia, Online Media Strategist has carved its niche as a reputed online marketing company and offers the best of SMO services in an affordable way.
A Glance at our SMO Services
We have trained staff skilled in executing SMO techniques effortlessly and making your business grow online. Some of our services for social media optimization are the following ones.
Blog commenting

Social Brand Creation

Digital Marketing

Brand Promotion

Blog marketing

Tagging

Bookmarking

Forum marketing

Benefits of our SMO Services
There are a range of benefits that you can have for your business by hiring our proven social media optimization services available in various packages to suit both small and medium sized businesses.
Get new visitors that can turn into potential buyers

Web traffic is retained by an increased awareness of brand

Market reach is widened like never before

Online advertising of services and products

Improved position in search engine rankings
Online Media Strategist does not leave any stone unturned that proves to be a hindrance to the growth of your business across the virtual world by optimizing all the popular social medias as per your business goals. We also offer free consultation to identify the most appropriate social media for your business to reach out to your target customers in a cost effective manner.
Hire our online marketing experts and experience the difference that we will make for your business in terms of greater visibility, more sales and eventually an enhanced profitability.
Phone: +61-412-734-454
​
Email: tim@onlinemediastrategist.com.au
P.O. Box 753
Ballina, NSW 2478
Australia
Tim did a computing and marketing degree in his early days, unfortunately for family reasons this degree was not completed, but the important marketing and computing modules were completed. He has been working with computers for over 15 years. In computer years this is a very, very long time. For a number of years he taught computers, but eventually decided to work for himself.