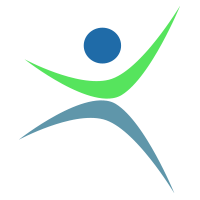 A great voice creates a huge impact on the minds of listeners and so there has been much demand of exceptional voice artists who can give a new life even to the most mundane scripts. Today, with the rising trend of corporate videos and audio books, the demand for voice over services has gone beyond the conventional TV and radio commercials.
Online Media Strategist caters to this demand wonderfully by offering exemplary voice over services to its worldwide clientele. Based in Australia, we have a talented pool of great voices in both male and female categories to suit all the diverse needs of a large number of industries. Our voice over services in Australia is acknowledged as one of the best voice over agency in the industry.
Our Range of Professional Voice over Services
We have an extensive range of professional voice over services for our clients as we believe that the right accent matters a lot for your target audience. Our voice over services are including but not limited to the following ones.
We have the best American voice talent at unbeatable rates. Our native American voice over artists have an excellent pronunciation and talent of modulating their voice to meet your expectation level brilliantly.
Whether you want an entertaining voice or a commanding one, our British voice over artists excel in sounding exactly what you want. All of our British voice over artists have a great depth in their voice and are professionally trained. However, we also have amateur voice over artists who are gifted with an impressive voice.
Being an Australian voice over agency, we have handpicked Australian voice over artists that can deliver any voice over project in a given deadline with an outstanding audio quality. Command over pitch and most importantly diction is the main qualities of our male and female Australian voice over artists.
Apart from offering voice over services, we also offer services pertaining to web design, development, SEO, Testimonial Video Services and many other services that are now considered a requisite to propel an online business in a hassle-free manner.
You can listen to our voice samples over our website or can contact us with details of your voice over project and we will get in touch with you promptly. Feel free to contact us.
Hire our online marketing experts and experience the difference that we will make for your business in terms of greater visibility, more sales and eventually an enhanced profitability.
Phone: +61-412-734-454
​
Email: tim@onlinemediastrategist.com.au
P.O. Box 753
Ballina, NSW 2478
Australia
Tim did a computing and marketing degree in his early days, unfortunately for family reasons this degree was not completed, but the important marketing and computing modules were completed. He has been working with computers for over 15 years. In computer years this is a very, very long time. For a number of years he taught computers, but eventually decided to work for himself.