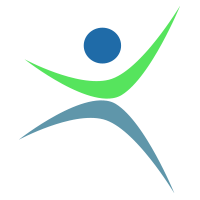 In the virtual world, website is the window of an existing business and people have their first impression about the services or products from the website itself. Hence, implementing web branding strategies is a desired one in order to taste success a midst cut-throat competition in the online business world.

Online Media Strategist is a well-known Australian web branding company and delivers the most effective web branding strategies for its clientele, both domestic and international with a high sense of responsibility.


To create a strong brand image and to sustain that image in the long term, we pay a great deal of attention to all the popular elements of an online business so that your website can stand apart from the crowd successfully. Our professionals are all very experienced and are knowledgeable to execute the pertaining services exceptionally.
Services offered by us for web branding:
We make sure that your website design is responsive as people now browse the web mainly though their hand held devices and your website must be optimized for them to view your site. Website optimization also includes employing ethical SEO practices for gaining higher brand visibility and better ranking.
We also emphasis in reducing your page uploading time and to maintain a high level of consistency in your website design to project your brand image as well as to create a lasting impression on your customers.
A good logo design speaks volume about a business and we offer affordable logo design services to our clients. It should be noted that a clean logo does a great job in brand establishment along with other proven strategies as it appears everywhere starting from newsletters, flyers, emails and your products too.
The importance of content marketing in branding is undeniable. It is for this reason we offer a range of services pertaining to effective content marketing.
Engaging customers and clients with interesting content over social media and prompt response to their queries is the key to your success in web branding. We have a myriad of strategies to boost the level of social engagement.
It has been proved that whether small or large, those who do blogging more than 20 times a month earn more business than their counterparts who does not care for the same. We ensure regular blogging by our experts for expanding your business base.
​
Monthly newsletters, excellent customer support and keeping them informed about the latest updates of your offers or services make an everlasting relationship with the customers which most companies strive for. We help you build and sustain customer relationship with your business in a major way.
Online Media Strategist believes in delivering top-notch branding services so that our client's business can reach new heights and can be identified by its customers easily. This obviously boosts up sales and ensures a better return of the investment.
Hire our online marketing experts and experience the difference that we will make for your business in terms of greater visibility, more sales and eventually an enhanced profitability.