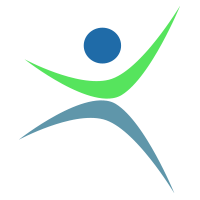 Sometimes, even after a theme design service, your need for WordPress integration is felt largely to get the exact feel of the conceptualized website. One of the excellent features of WordPress is that it offers scalability and allows an individual to integrate themes, third party software applications, plug-ins.
Today, professional services are available to do this uphill task as WordPress integration with website is not a child's play as many perceive and needs a thorough knowledge as well as skill set to do the same. Online Media Strategist is a well-known Australian web development organization that excel in successful WordPress integration in the most responsible way, along with offering a host of other valuable services to its clients.
Third Party Applications by our WordPress Experts
There is a whole range of third party applications which are in high demand and are duly integrated into an existing client website or blog as per the business objectives. Some of these are including, but not limited to the following ones.
Joomla development

Woocommerce develolpment

Magento development

Zencart development

Zend development

SharePoint development

Volusion development

MailChimp development




In addition to the above, we also integrate third party applications requested by our clients without compromising the SEO perspective at all. Our WP experts are proficient enough to understand the complexities of performing WordPress integration services.
Our WordPress Integration Services
As leading WordPress developers, our emphasis remains always in delivering our integration services with perfection and to live up to the expectations of our valued clients at an affordable cost. Our range of WordPress integration services includes the following ones.
Integration with ecommerce platforms like Magento, Volusion, etc.

Integrating payment gateway of any choice and features

Integration of a polished web design in WordPress

Integrating social media plug-ins to enhance visibility

Integrating custom CRM applications like SugarCRM, capsulecrm, etc.

Embedding applications for forums like BBPress




Our emphasis remains in delivering you a dedicated WordPress website or blog at the end of the day that matches your business needs to its core.
So, whatever may be your requirement, just call us, give us your theme ideas and the rest will be assured by our team. Our WordPress integration professionals are also excellent listeners and can understand your business goals within no time. If you want, our WordPress integration service may also come with a surprise bundle of search engine optimization!
Hire our online marketing experts and experience the difference that we will make for your business in terms of greater visibility, more sales and eventually an enhanced profitability.
Phone: +61-412-734-454
​
Email: tim@onlinemediastrategist.com.au
P.O. Box 753
Ballina, NSW 2478
Australia
Tim did a computing and marketing degree in his early days, unfortunately for family reasons this degree was not completed, but the important marketing and computing modules were completed. He has been working with computers for over 15 years. In computer years this is a very, very long time. For a number of years he taught computers, but eventually decided to work for himself.